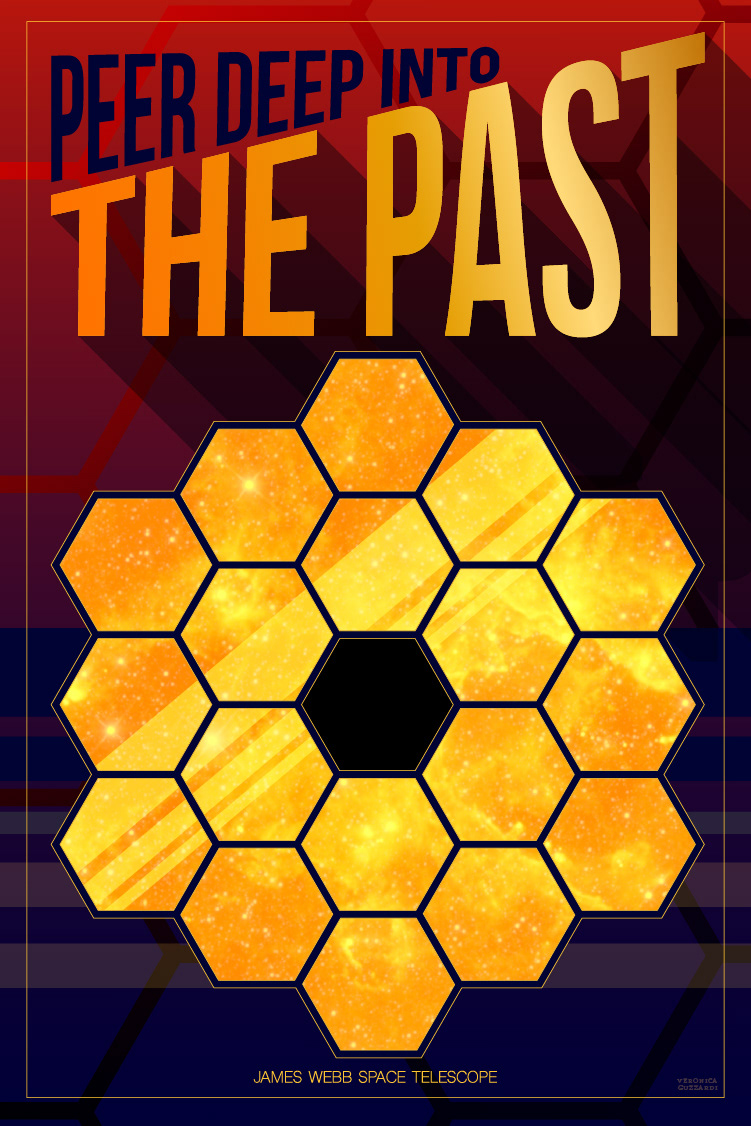 I was invited to NASA Goddard Space Flight Center in Greenbelt, Maryland in November of 2016 to view the primary mirror of the James Webb Space Telescope and create some art about the experience. I created two major pieces— the above poster, called Peer Deep Into the Past and an eight-page comic called What I Can See. Both are on view at the Goddard Visitors Center. 

What I Can See has been on view in Texas at Art.Science.Gallery in Austin, and at the Texas Museum of Science and Technology since February of 2017

Peer Deep Into the Past will be part of the set on NASA TV's special in January, when the JWST will emerge from the test chamber at Johnson Space Flight Center in Houston, Texas.